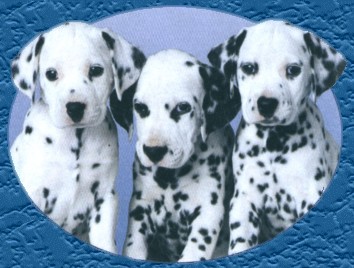 Although the following photographs of puppies were not taken by myself, I just had to share them with you because they are so cute!

All puppy pictures on this page are copyrighted 1997 by Disney Enterprises, Inc. but I hope that with this resolution it won't be a problem to give you the chance to enjoy it here.

Page 1 / 1
These pics and more are included in the cute Disneys Dalmatian Puppy Screensaver!

---